sending large files - use: FileSender (info) [Demo Video]

///// SILO LAN-Netzwerkspeicher/ZID-Hörsäle (LAN network storage/zid lecture rooms) [PDF] /////// Filr Info [PDF] /////// ZID-Info-Folder [PDF]


more >>>

open enrollment [students/teachers]: filesender, adobe id, affinity, mac os catalina, filr, onedrive, lwks, ufg-card, win7>win10,
free screenrecording software, tipps zu videokonferenzen, webex, microsoft 365, skype business, filesender, termino, virtual whiteboard, pdf korrektorat/lektorat, pdf-formulare erstellen...

E_LEARNING_INFO: Aktuelles - iMooX, edX, Tools/Workflows, Distanz-/Hybrid-Lehre (Books, Links), Video/mp4 Wandlung/Web ...


Moodle > ALT/ARCHIV Moodle NEU |
A '/V' QUICK CONFERENCE
ALT/ARCHIV https://moodle-alt.ufg.at/moodle | MOODLE NEU https://moodle.ufg.at > [ HELP-NEU ]
Sollten Sie die neue Seite nicht erreichen, starten Sie bitte Ihren Web-Browser und/oder Router neu.
If you do not get to the new moodle site, please restart your web browser and/or router.

Bitte verwenden Sie als Anmeldename (login) Ihre Matrikel- oder Personalnummer und als Kennwort Ihr UFG-Online Passwort.
Please use your matriculation or personnel number as username and your UFG-Online password as moodle-password.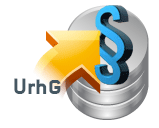 Anmerkung: Um eine direkte Hilfestellung geben zu können, müssen Sie sich zumindest ein Mal in Moodle angemeldet haben.
Moodle - Nutzungsvereinbarung / Datenschutzerklärung
contact: Simon Bauer { moodle (AT) ufg.at }